Things -- Far and Near Part 3
May 30, 2020
The photo essay continues, and I've got to say--I'm starting to like the 105 as my primary lens. The focal length is telephoto, but not that tele, it is very sharp, super fast to focus, not too heavy, and it has a macro option! It is ideal for this little personal project :) As a novelty, today I really struggled with wind; I usually shoot 5 or 7 images of something, and usually one is in focus, but with the winds we got today, not even one in 12 came in focus. In a youtube video (whose name I don't remember, I'm so sorry) I learned that whenever one is shooting flowers and there's a lot of wind, it is easier to move the subject with a free hand (so it walls in the camera's pre-focused focal plane) that to try to get the subject in focus while it moves. When shooting macro, even a little bit of wind can make a subject appear as if they're in the middle of a hurricane. So I tried that today, and it did make a difference but... not as much as I hoped. 
Enter AI. I learned recently of an AI software that can sharpen objects AFTER the fact. Sounds like sci-fi right? except the results speak for themselves. (My d810 + 105 mm give me sharp results out of the gate but not THAT sharp). It is truly outstanding, if a little temperamental and time consuming. I'm still learning its ins and outs before the trial expires and I have to either purchase the software or just learn to live in the real of people who know how to nail focus and rock-solid stability while shooting handheld macro subjects. Decisions decisions.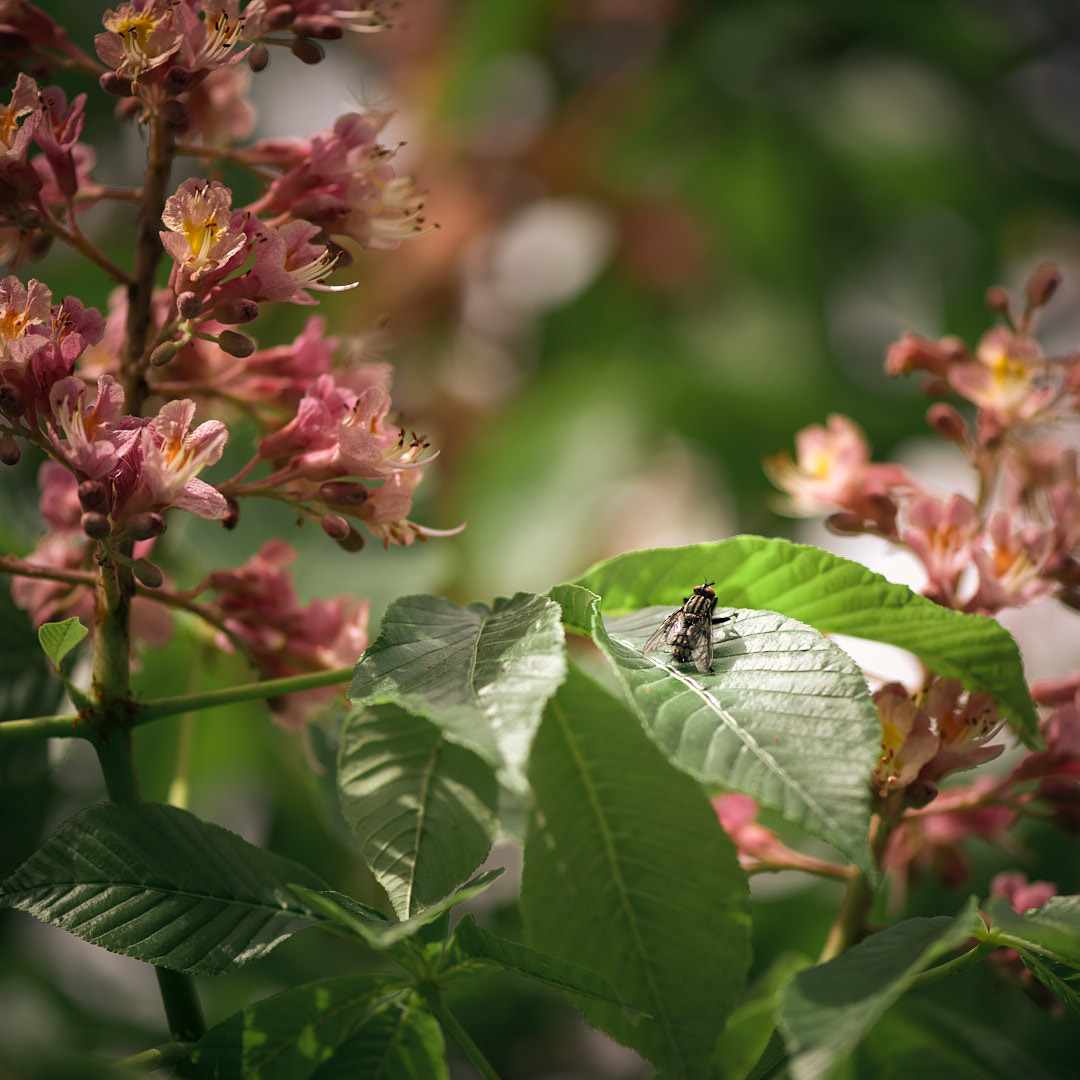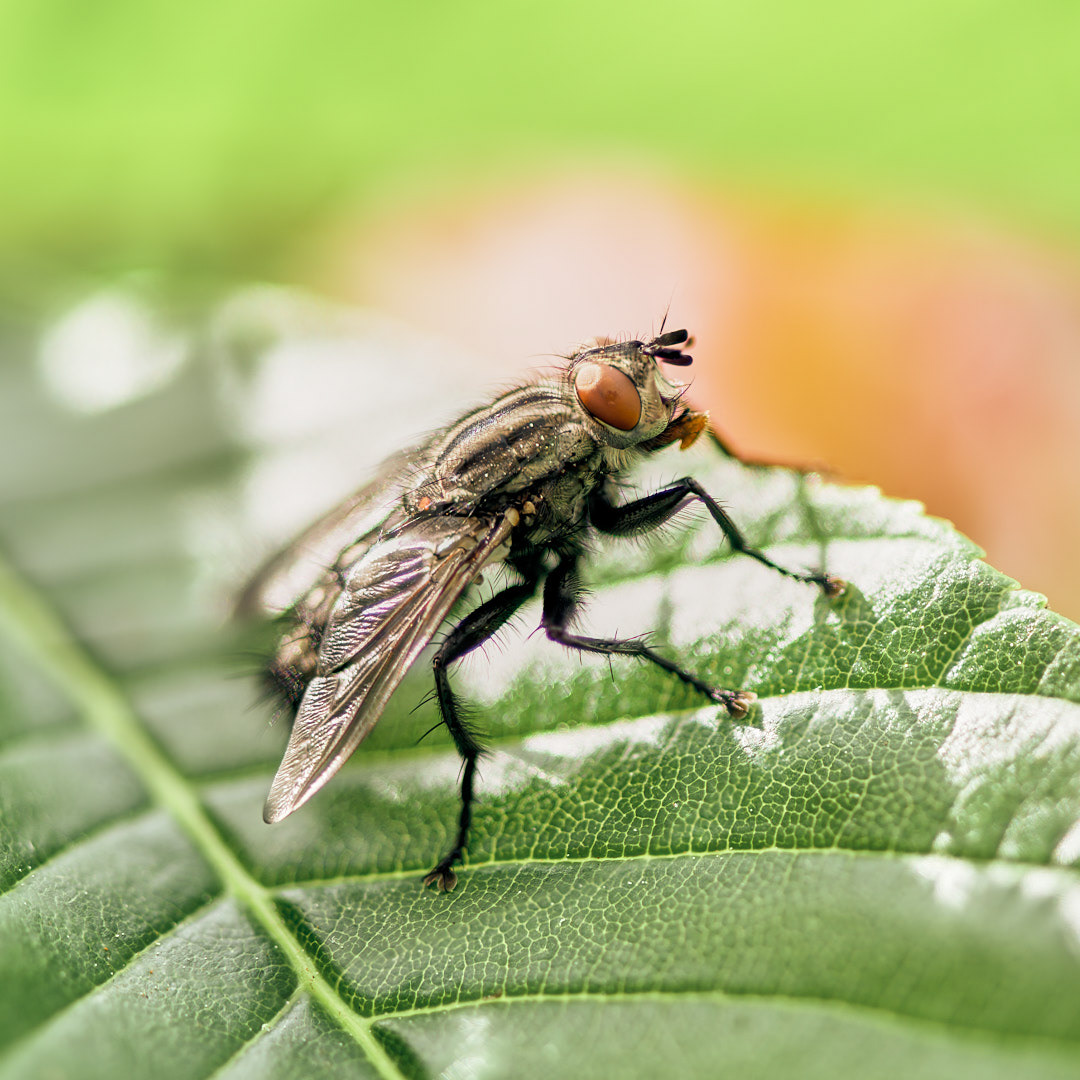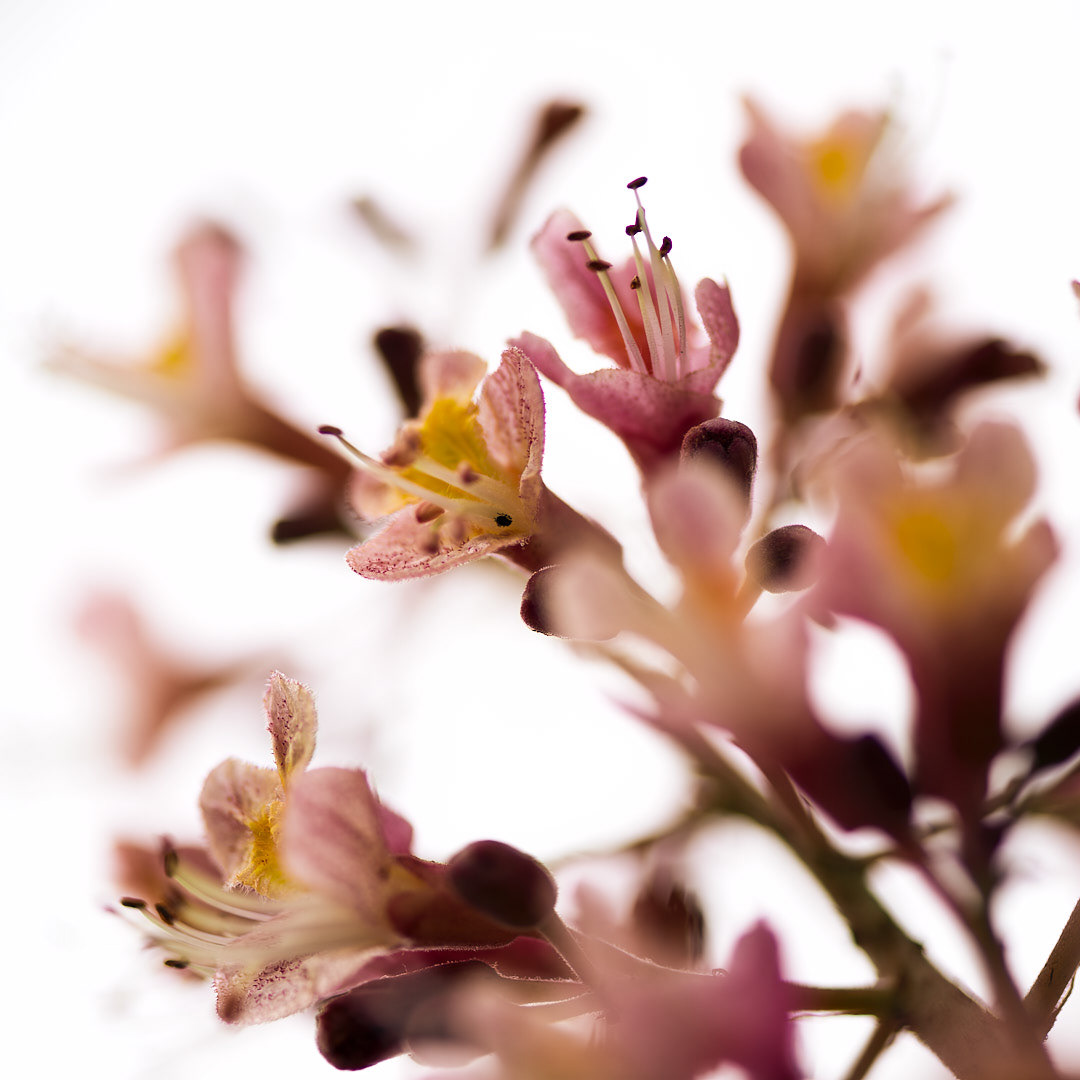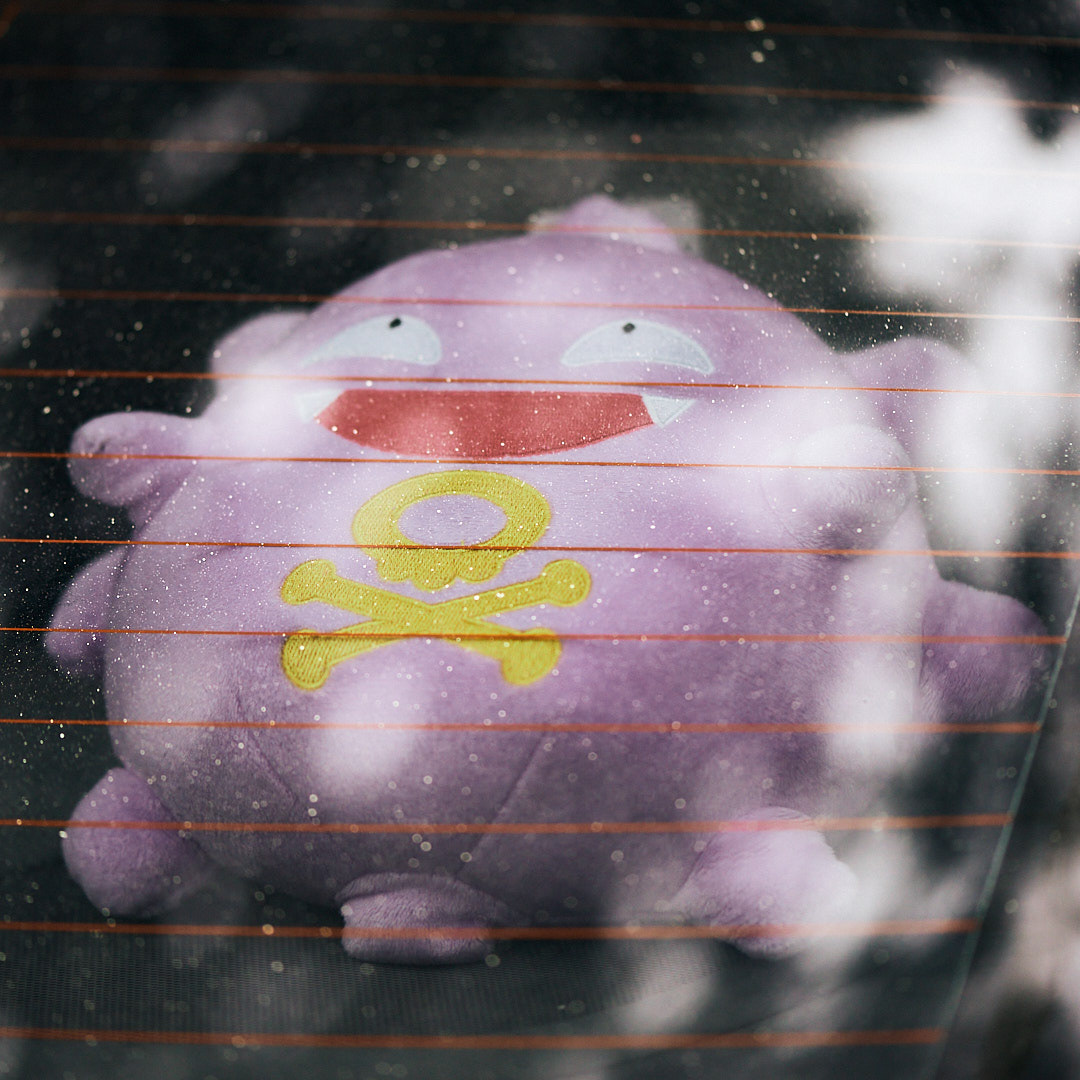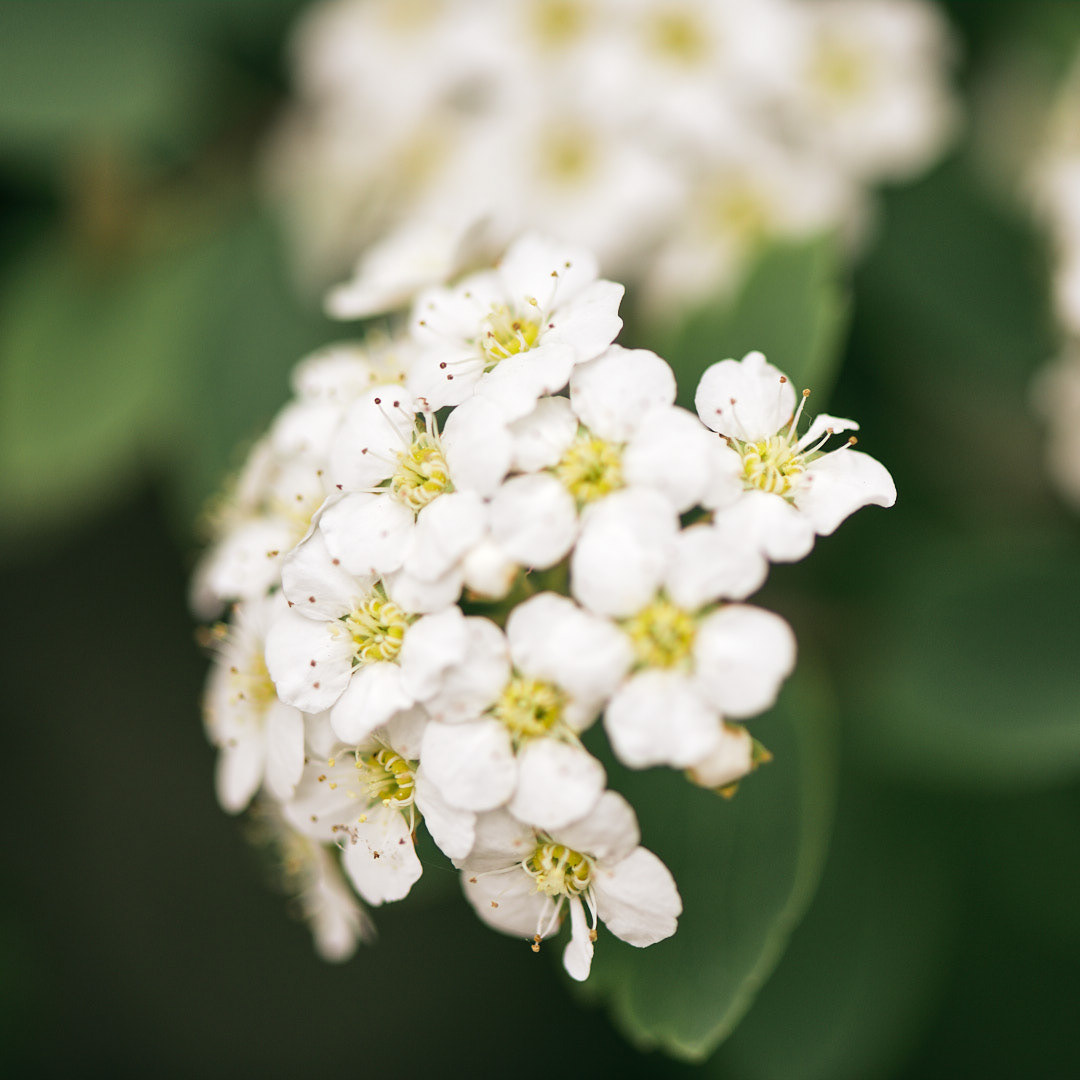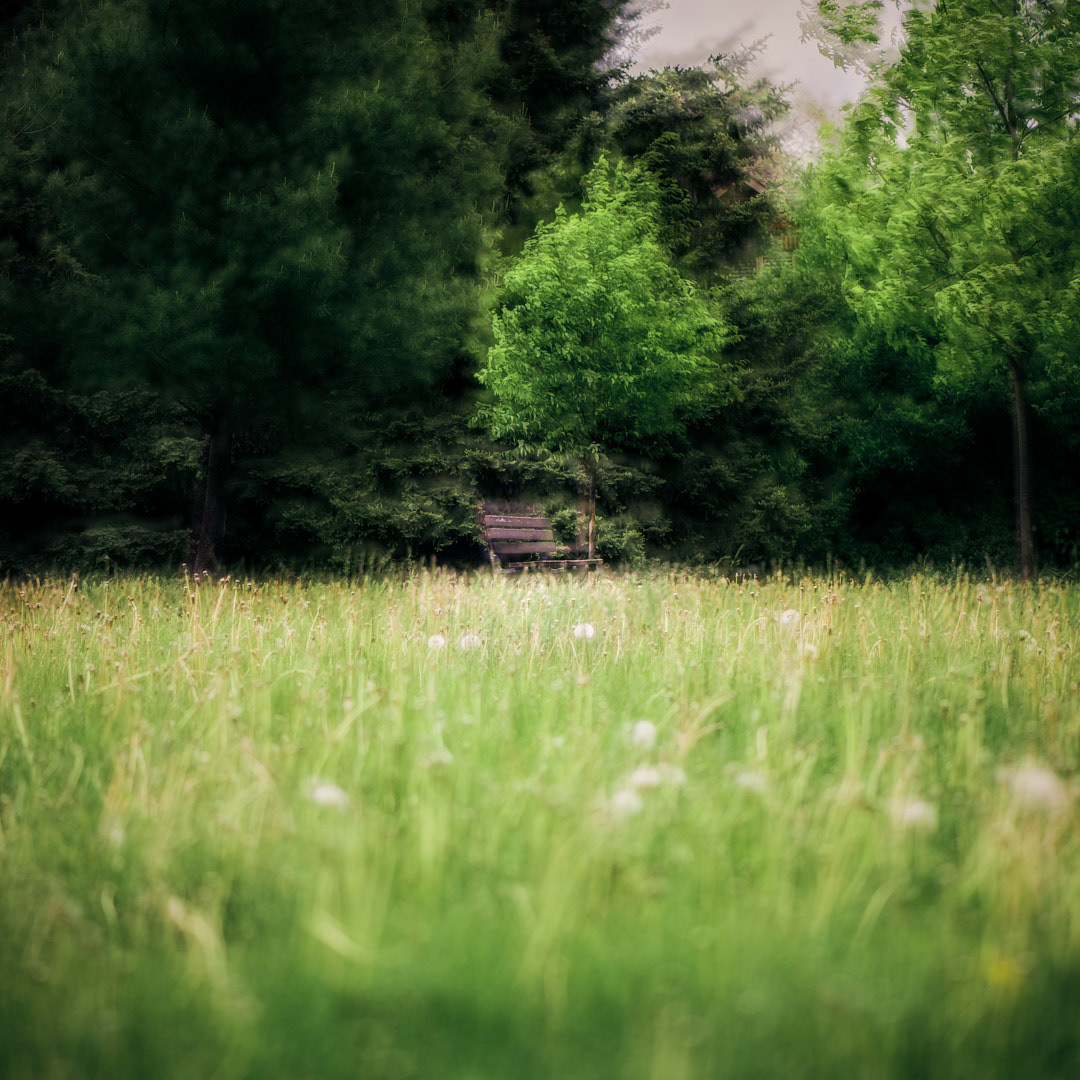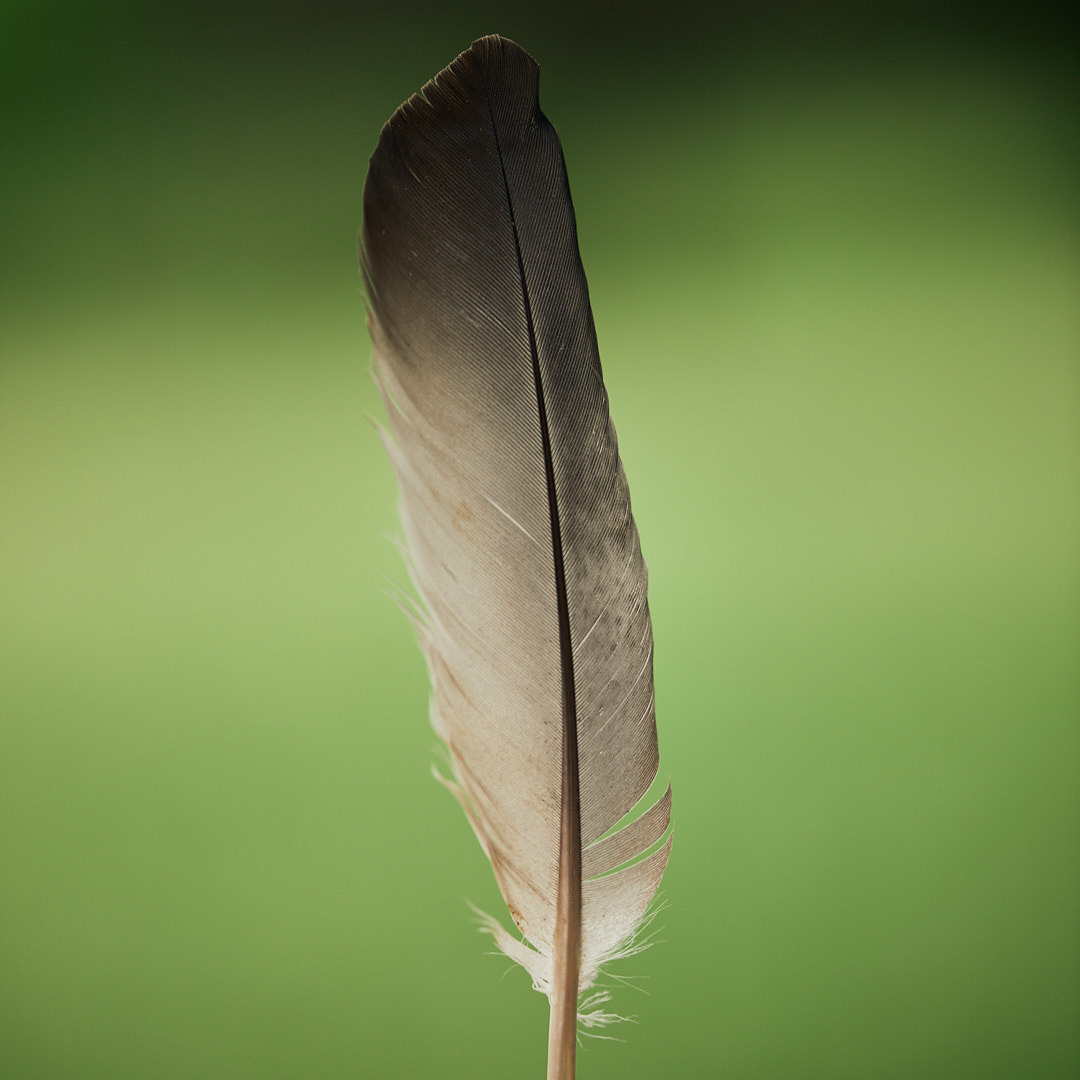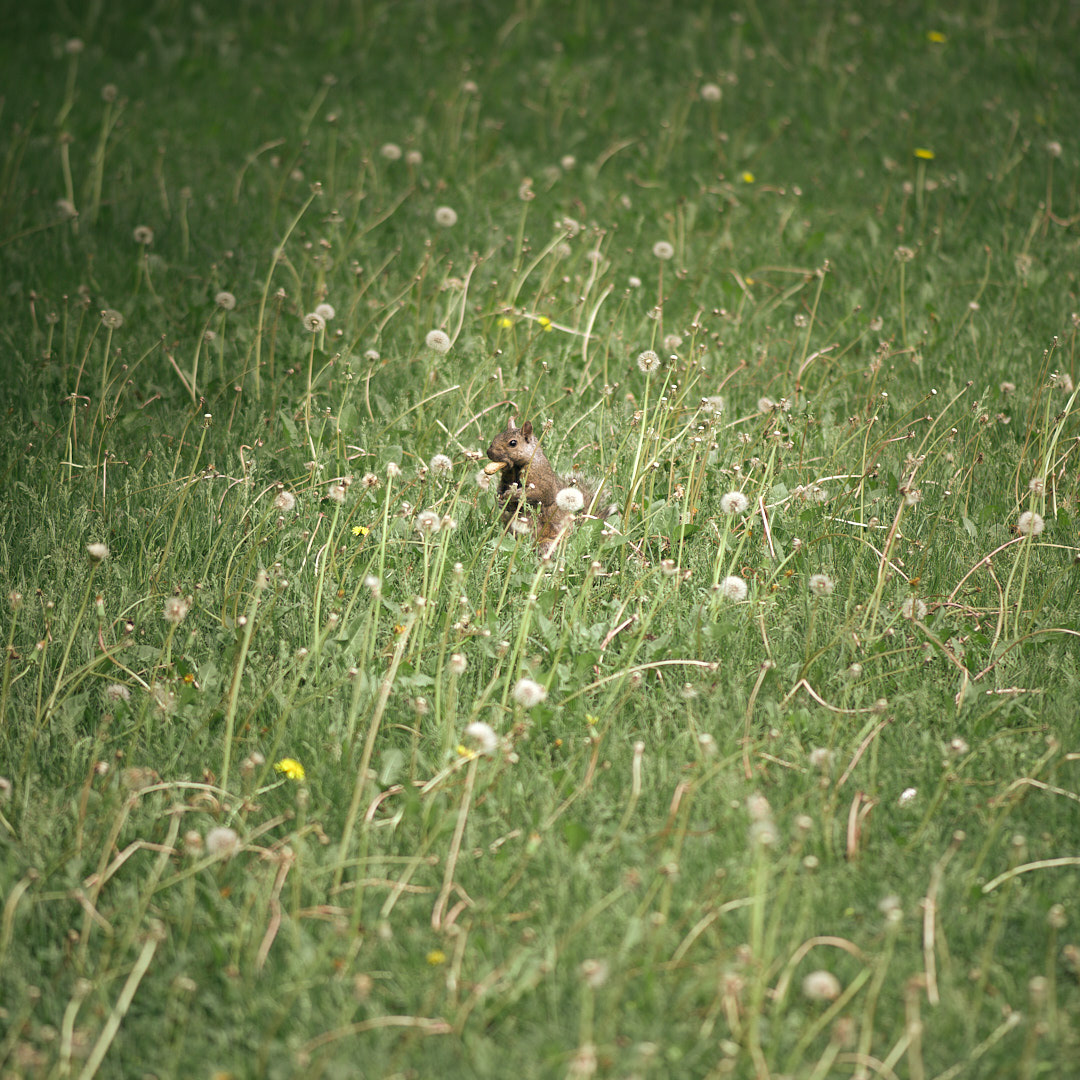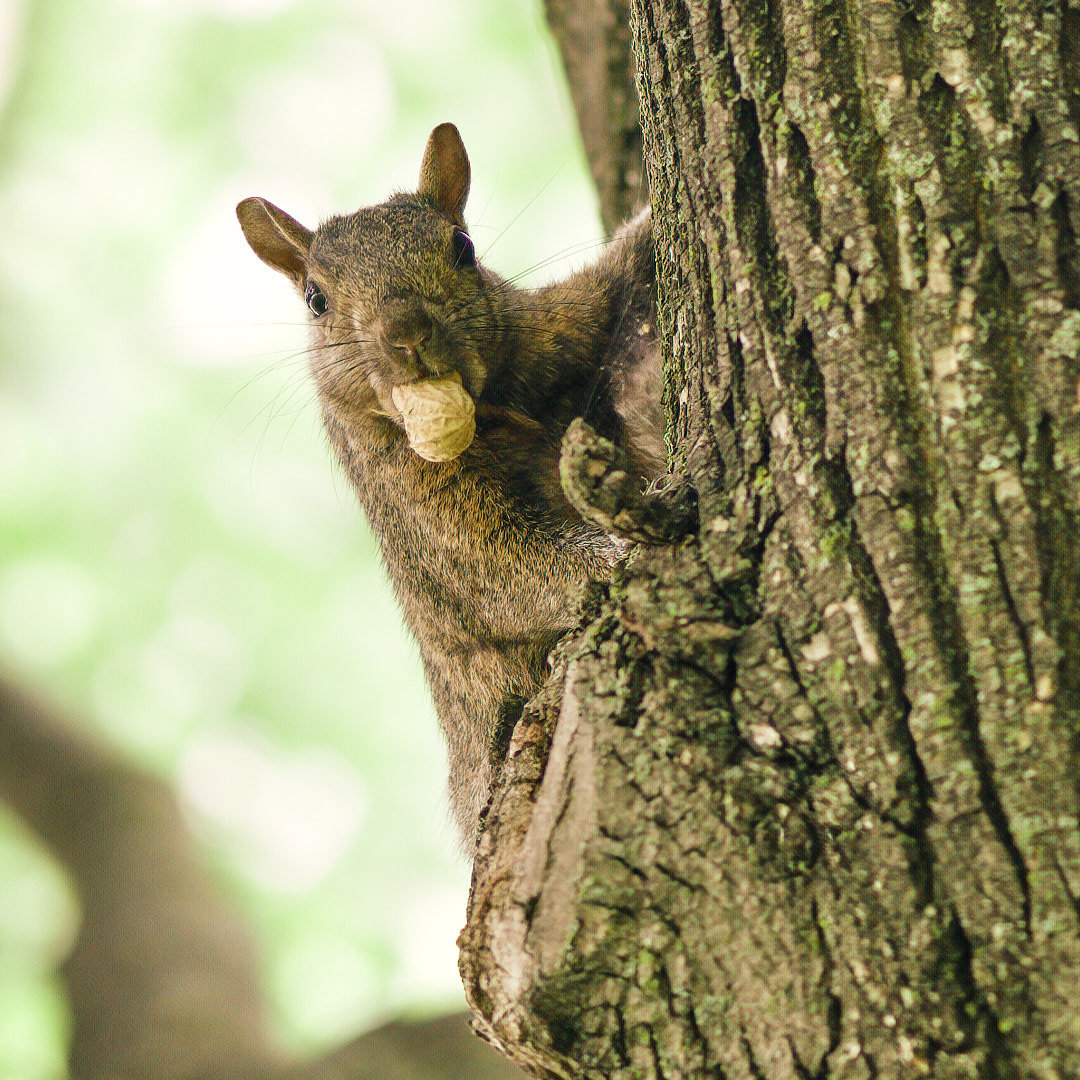 Things--Far and Near Part 2
May 21, 2020
Fascinating how everyday things look and feel different through a macro lens. With restrictions on social isolation slowly getting lifted, I look forward to evenings more than ever, because I get to take a long walk around the neighborhood with Christmas (our dog) and just let myself be surprised by the same plant over and over as it changes with the passing of the season. Part I is on display only on my personal instagram.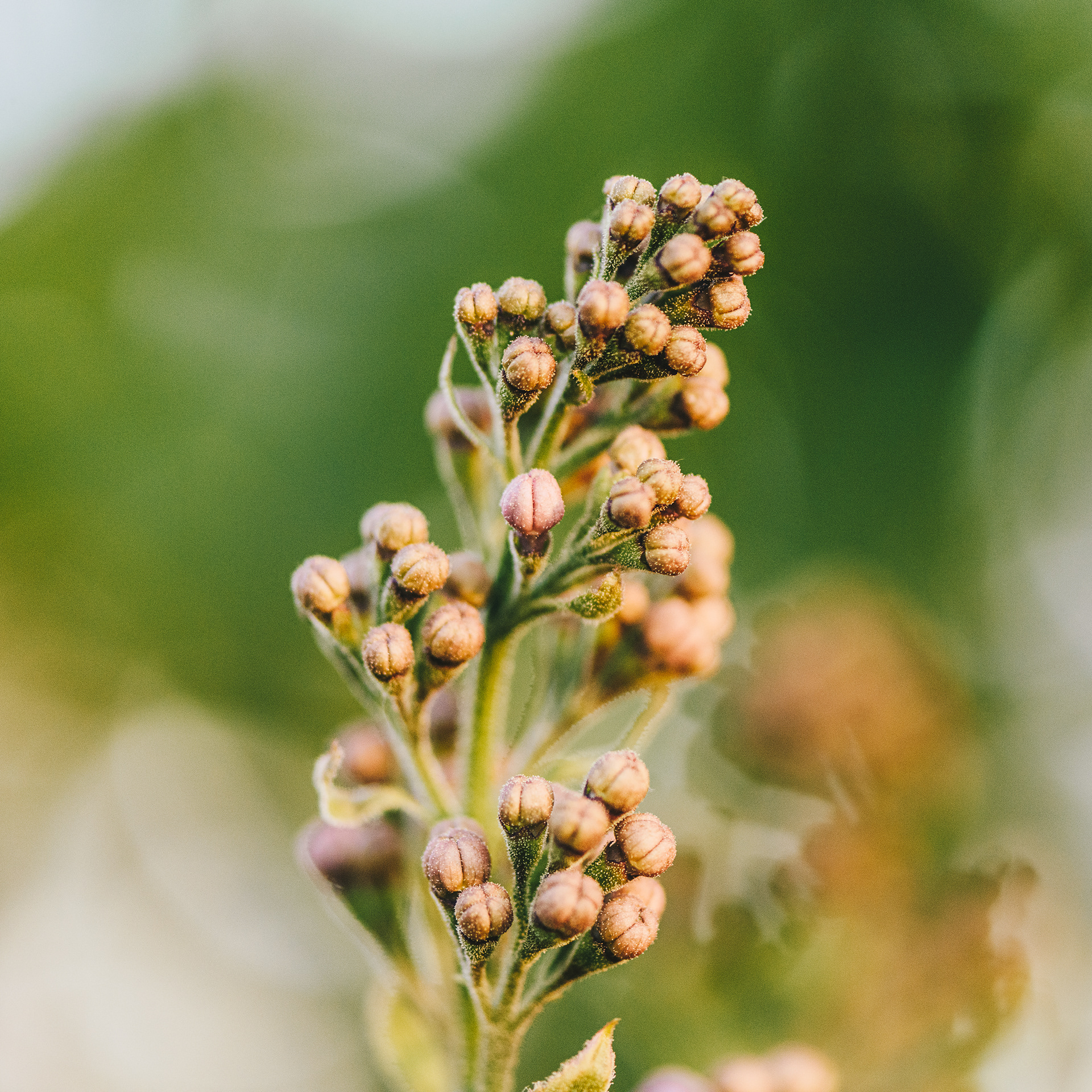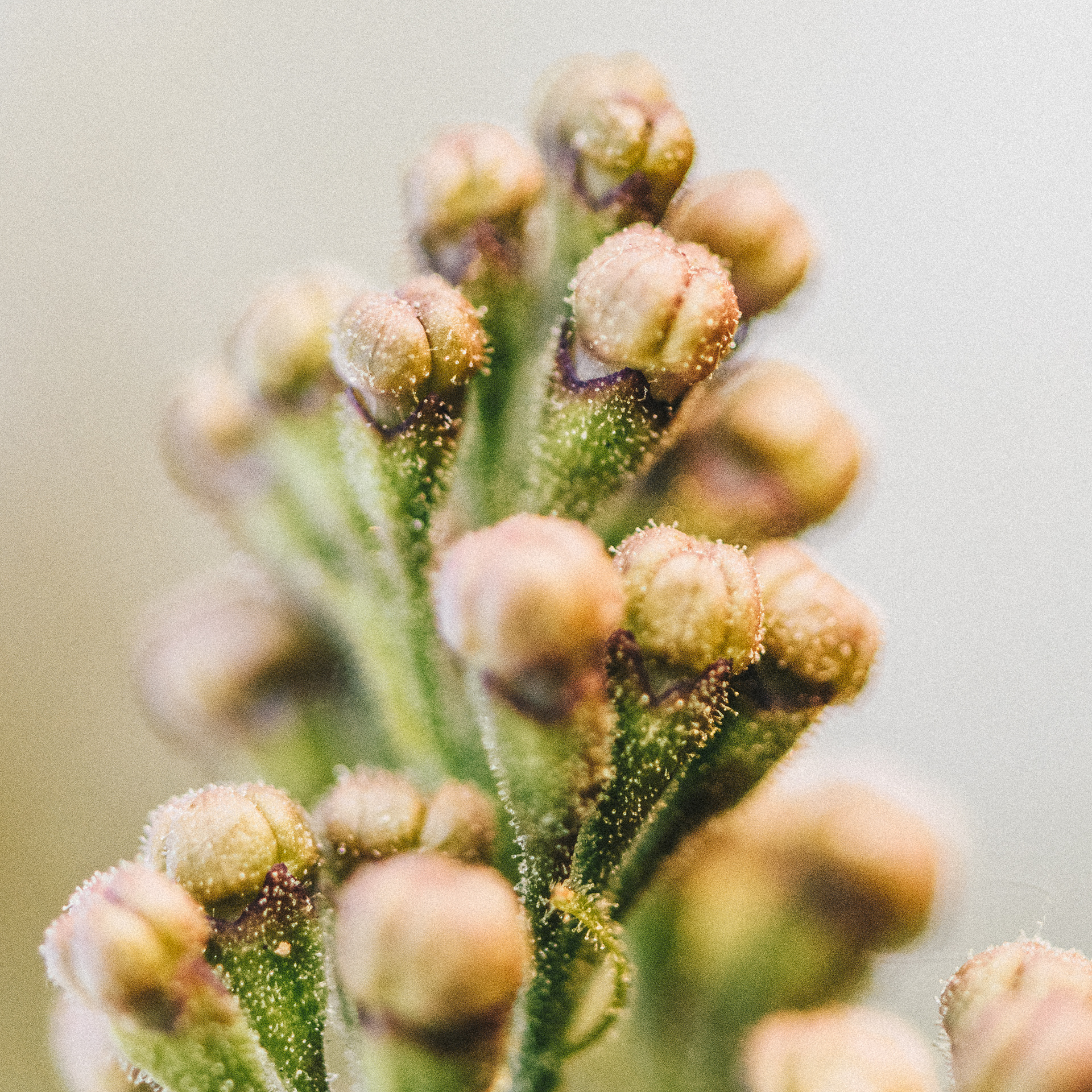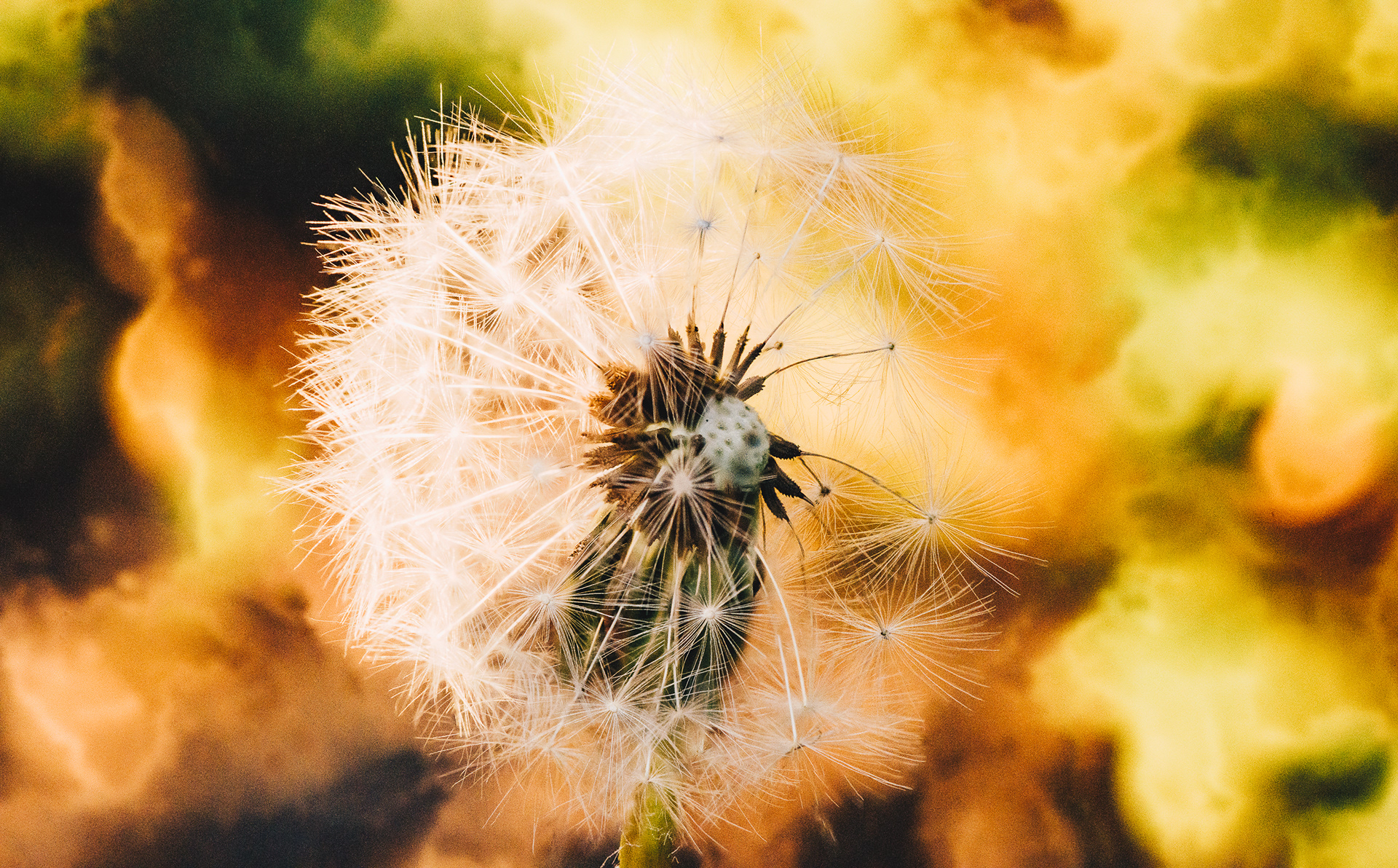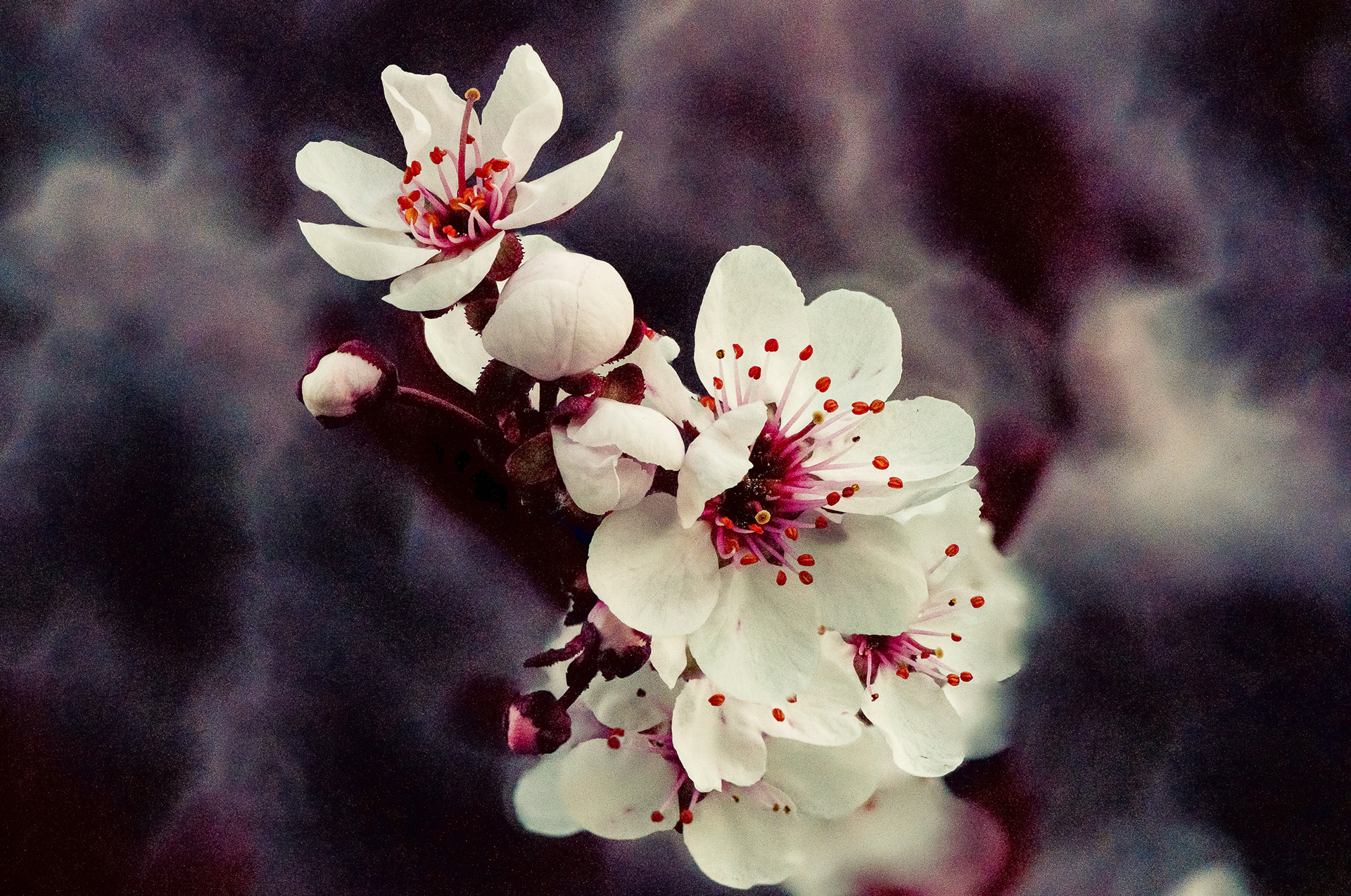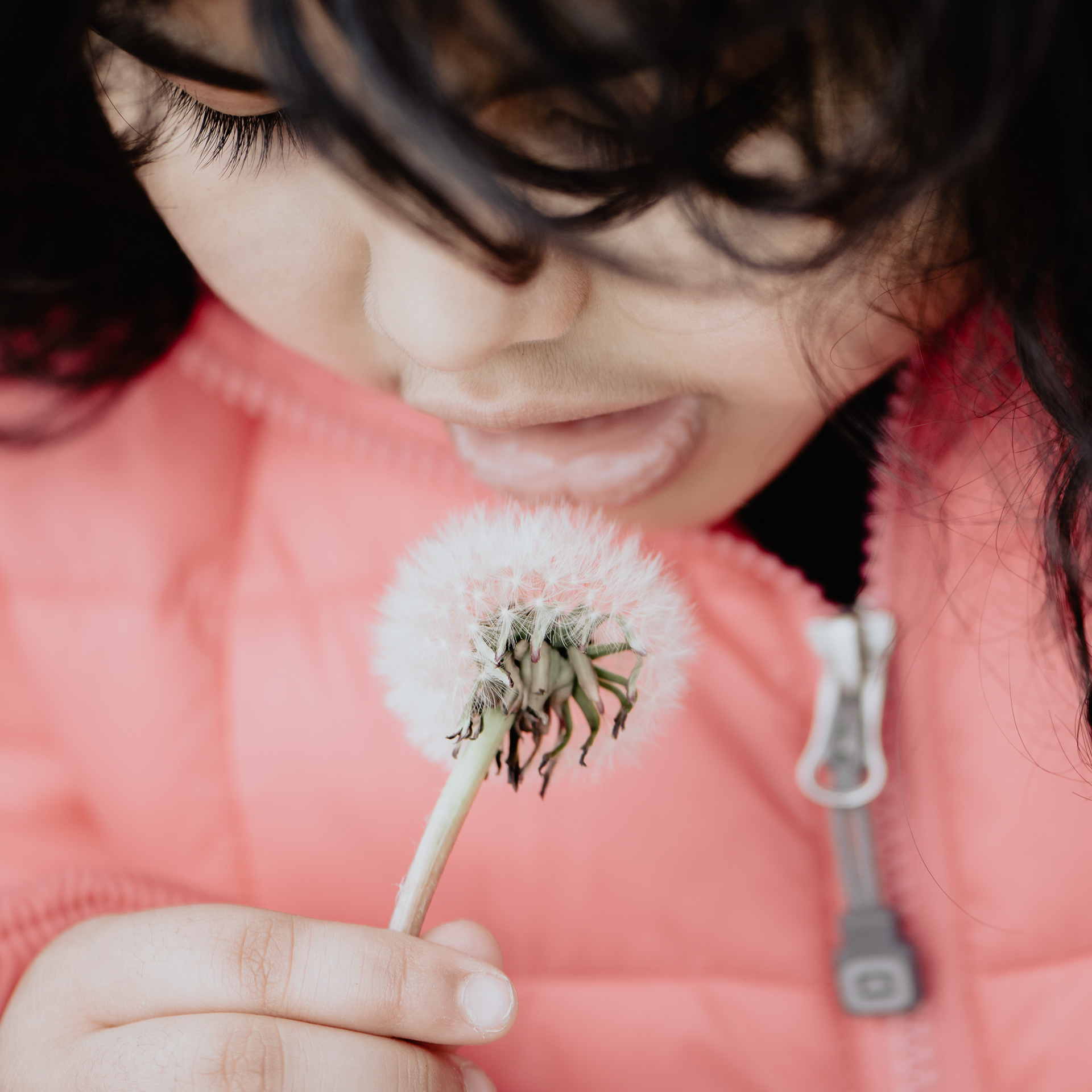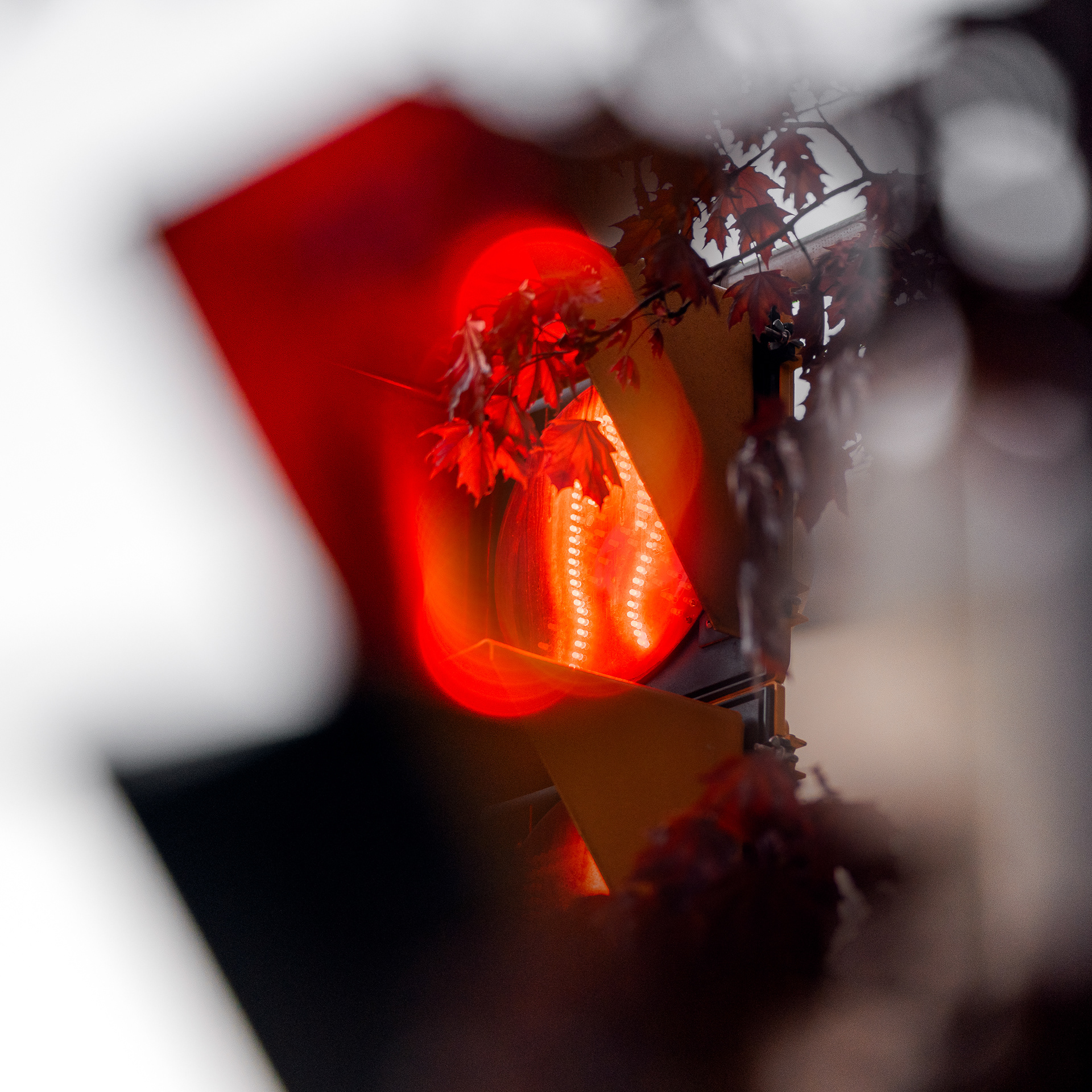 Coronavirus diaries
May 19, 2020
"It's like the Disney World of commercial photography!" I uttered to myself the first time I crossed the doors to TC Transcontinental Studio A, back in early Spring of 2018. Before me, a gigantic conic wall erected itself dozens of feet in direction of the sky, and extended so far in one direction I couldn't see the end of it. The words "megacove" were etched right at the top in a playful green font. The latticework of metal and plastic growing out of spider-like tubes was overwhelming, and I almost missed the life-sized two-story house front on my left side. I tried to look calm and composed, so I wouldn't look as green as the fake grass bracketing the front porch. 

I knew from my previous research that TC was founded in Montreal 40 years ago, and focused on commercial printing and packaging. I knew it was Canada's largest printer with 9000 employees and over 40 operating facilities world-wide. I also knew that its specialized in extrusion, printing, laminating and converting plastic and paper products. In sum, nothing that had to do with photography. Yet here I was, in the middle of an interview for a production assistant position at TC's premedia branch. I repeated in my head for the tenth time that day: "A production assistant is someone who engages in large and small tasks on set, including gripping, setting up gear, moving, painting, cleaning and styling props, replacing batteries, tearing down sets, and generally makes the life of a photographer easier." I had a harder time remembering the definition of that other word, premedia. The premedia department barely figured out in TC's website, which only referenced it as the team that dealt with the creation of still and motion assets—though later I found out that the word acts as an umbrella term to reference the processes that take place between an initial idea and the production stages —production being the actual printing, labelling, distributing, etc. As my guide and I walked passed a handful of smaller studios, I made mental notes of the products being shot: fashion stuff, food, home tool, toys, cutlery, pharmaceuticals. Most people greeted me with an honest smile and a firm handshake—the work environment, despite the seriousness of its nature, appeared jovial and oozed camaraderie; people seemed engaged in their jobs, and walked with the bouncy gait of someone who enjoys what they're doing. When the tour concluded some 20 minutes later, I was ready to make them them an offer to let me stay. 

Miraculously, my guide (then lead assistant Emily Wayward) offered me a spot as a production assistant and asked me about my time availability. I had just been accepted at Humber's photography program and didn't know my schedule, but ventured I'd manage a few days a week of availability—and then everything went south. Emily was a Humber graduate  said something about how tight academic deadlines and long assisting hours did not mix and casually added  "come back when you're done with school."  At that was it. 

Fall 2018 arrived and with it, the first classes, new friends, exciting challenges—I moved TC to the back of my head. Some time later I found myself in internship preparation class; as the presenter went over several organizations that had provided students internship opportunities in the past, I began wondering about Emily. Had she sat in a similar class some time ago, wondering on which of these companies she had a better chance of being accepted at? I mentally revisited the big warehouse full of cables and devices I couldn't name before and discovered that I could now recognize  and use most of the gear I had seen. Focused on this, I almost missed the announcement the presenter made, about a large commercial photography organization looking for interns. TC's logo was not in the slides, but I sent out a quick email inquiring more about the organization. The email I received back indicating the contact information had a familiar name on it. It was Emily's.

After exchanging pleasantries, Emily W. (who by then had climbed the corporate ladder) connected me to current lead assistant and, moving forward, my internship boss: Emily V. A meeting was scheduled for the following week, and just like that I was back at TC. The day we met, Emily and Emily took me on a guided tour, again introducing me to the staff we ran into. Out of these folks, several became key figures on my internship: Ethan, senior assistant with quick feet and wit, and the chilled-out looks from a certain Scooby Doo character; Margaret, the prop stylist with a stern face, heart of gold and propensity to get hurt on the job; Jesse, the lead photographer, tall and elegant, and whose eyes can estimate incident and reflected light within a quarter of an f-stop. Throughout the tour what struck my attention the most was how everything remained just as grand as I remembered; the house was just as wide, and the mega-cove, just as tall, the light modifiers just as exotic. When the tour ended, I was offered a position as an intern, and asked about my availability— with the kind of tone that implies they could use someone right away. I took a deep breath, and explained that I was meant to start next semester, but could start right away if I spoke to some professors first.  When Emily W. Began stating the importance of not mixing long internship hours with school I felt my knees go weak; but then Emily V. intervened: "winter is slow season, we don't want interns getting bored so we usually have only one spot. If you want that, it's yours." I resuscitated myself.  Later I would find out Emily V. too was a Humber graduate; not too recent, but more recent than Emily W.—Humber graduate solidarity?

Being a production assistant in a large commercial photography enterprise was not a glamorous job. But then, I did not expected it to be, and found my time at TC immensely rewarding because of it. That's what I say when someone asks me about the everyday life of an assistant; the reality was different. At school I had repeatedly heard statements like "an effective assistant anticipates the need of the photographer" and even though that was in the job posting I had applied to many months ago, I expected this to be a figure of speech, meant to encourage people to be on their feet— focussed and not distracted, with actual tasks along the lines of folding soft boxes and setting power outputs more than hand trimming rubber "hairs" from new truck tires. I was wrong.

On my first day as a TC intern I had the good fortune of being paired up with Jesse, who was busy "prepping" a scene for a home hardware manufacturer featuring an array of aluminum and plastic cabinets of different sizes, piled atop one another, with a waist-height drawer in the centre and glistening silver tools hanging from a pristine plastic brown tool racks. A love letter to DYI home owners. The client, a large manufacturer with nation-wide presence, wanted the scene shot from the POV of a potential consumer, and lit as if the mid-evening sun was hitting through the open door of a double-door garage. To be involved in something so important right off the bat was reassuring and gratifying, so when I was given a windex bottle an industrial-size Kleenex box, and told to clean the already clean-looking aluminum panels, I figured this must be some kind of initiation. I obliged and cleaned up in a way that would have made my mother proud, and returned to the photographer, who glanced at the cabinets, told me to do it again, and left. I made a prayer to the spirit of Mr. Clean and returned to my task. About 15 minutes had passed when there were no more places left to clean, that the photographer returned. I left the set, and he took a shot. I glanced at this screen. Impossible to see to the naked eye with just available light, under the harsh unforgiving light of two 2400w/s Speedotron strobes, the faintest imperfections and fingerprints in the material jumped out clear as day. He kept comparing the latests shots, and I again prayed to Mr. Clean. In the end, he said "ok" and turned to talk to a producer that had materialized behind us. My mentor came to pick me up and we moved onto the next task.

Throughout the day I had brief interactions with other photographers.  One feature they all shared was  how meticulous they were in their approach to a shoot. Naturally, they all received a sheet with the specifications requested by the client —size, angles, overlays and so forth, but they would spend quarters of an hour pondering whether to use this modifier or that, moving a tiny little detail half a millimetre to the left, or to the back, aligning pieces of marble against drywall so as to reduce the gap between the surfaces by negligible (to my eyes) amounts. I did not understand this particular part of the process —of course a commercial photographer wants to ensure the least amount of retouching post-shooting, but at first it struck me as obsessive, bordering on busywork.  The rest of that first day, my tasks were sort of mixed: moving sets, folding cables and yes, lots of cleaning. By the time 5 p.m. rolled around, I found myself across the room in which Jesse was having an animated conversation with the producer from earlier. Thinking it might be impolite to leave without thanking him for the experience, I made my way there and ended up catching a bit of the conversation they were having. Jesse then uttered, exasperatedly "tell them it's the material itself, it is not dirty, I saw Carlos clean these cabinets twice!." And with that, I turned around and left. The lesson I learnt on that day is that no matter how small or menial a task might be in a commercial studio, it matters.

As for the rest of the internship—it was just as Emily V. anticipated, some day were busy—multiple photographers and prop stylist would request assistance at the same time; and others, like on days where video was being recorded, not so much. While silence was a convincing reason to stop all nearby work, the long pauses between the beginning and the end of shoot surprised me, considering how the isles labeled "to be shot" never seemed to grow any smaller. Eventually I learned that there's a moment after a shoot in which nothing can happen at all—when the producer is waiting for feedback from a client. While clients were often on site, most of the time they do remote supervision, so the team has to wait for them to review the proofs before proceeding to implement the revisions, or tearing down the set to start a new product shoot. During those dead moments, assistants scramble to make themselves useful—either by catching up with their list of tasks (which everyone receives at the beginning of the day via text message), by picking up and reorganizing old gear or, by far my favourite activity: come up with a personal project, which could include reclassifying effect gels, identifying broken strobe handles, doing major cleanup in the gear area, and so forth.

Every other learning that came after that, screwing large set pieces together, painting apple crates and yes, trimming little rubber hairs out of truck tires, became part of something bigger for me. It wasn't long before I started to notice that what I was learning at TC was transferrable to other areas, like at home. Soon I began feeling comfortable enough with some tools I had lying around, and began my own DIY home improvement routine at home—tightening bolts and screws, fixing broken toys, replacing car parts (cars lights are surprisingly easy to take apart), sealing gaps in caulking and so forth. Basically, my internship became a Karate Kid experience.
 
The vastness of the technical prowess of the photographers was something I never grew used to—though this is maybe a result of the invisible wall that existed between assistants and photographers. There are definite roles people have to play in large-scale operations, and TC was no exception; sadly, that meant that I did not get much exposure to photography techniques or etiquette beyond what I could glimpse when I was paired up with a photographers. Freelancers were the friendliest of them all—many openly sharing they were there to supplement their income and "pay the bills", and their creative processes.  These photographers would shoot dozens of minute shiny hardware tools in the morning, and large inflatable flamingos in the afternoon. A few of them were seasoned " film days" photographers, I knew technicalities to a ridiculous degree. One of them, who goes by Greg, but it's not his actual name, taught me about colour balancing on a coloured gel to obtain otherworldly colours in portraits, while another spoke to me about the alien like shapes produced by running images through an abstract computational photography software. 

This was an unpaid internship, but it offered back lots in terms of learning opportunities. One moment I'd be helping the photographer make a set for a close cut furniture shoot (which consists of a 4 x 4 plywood piece, mounted on two sawhorses, 2C stands, and a 4 feet wide white seamless paper with a black flag on it for visual flare), and the next I'll be screwing on wheels on large prop walls, stapling several of them together to make a kitchen scene. All of this, without throwing my back by learning the proper use of tools and dollies lying around the studio (pro tip: surviving a physically demanding job is in big part a direct result of proper tool use.) Overall, it was a lovely experience that left me with much to reflect about—I deeply regret that I could not finish my time with them, as it was shortened due to the coronavirus pandemic. I find myself even in isolation drawing frequently from the knowledge I acquired while I was there to inform my own at home projects. Not all is lost though, as towards the end of the semester I got an email from Emily V., telling me that they had enjoyed  having me there, and were looking forward to having me back –as staff! I'm not a superstitious person, and I don't believe in destiny; but this time, just this once, I'm willing to make a concession. 

Coronavirus diaries
April 8, 2020
Creativity is the name of the game. Many photographers who've had their appointments postponed or cancelled have turned writers for larger venues like f-stoppers. F-stoppers, by the way, launched their first ever tutorial sale companion patreon page, and have gone on record to state that all money collected will be donated to charity—so even in the middle of the crisis, some photography outfits are thinking of helping others. That's reassuring. Full disclaimer—I received a free tutorial from them a few weeks back for a silly Youtube comment that grabbed the attention of Lee Morris, one of the co-founders—so, at least from personal experience, I feel like there are some people out there who haven't fully turned their backs on others to keep their businesses afloat.
For those of us, emerging artists, this is a unique (and short of another global pandemic, probably only chance) to work on developing a worthy web portfolio and dedicate some time to thinking about developing our brand. It's too bad there's no chance to shoot new work, but I have lots of unedited work, or work that needs updating, or remixing. Honestly, many of the home challenge pitches sound very interesting! If nothing else, doing them is a way to feel like I'm part of a larger community, joined in our social distance.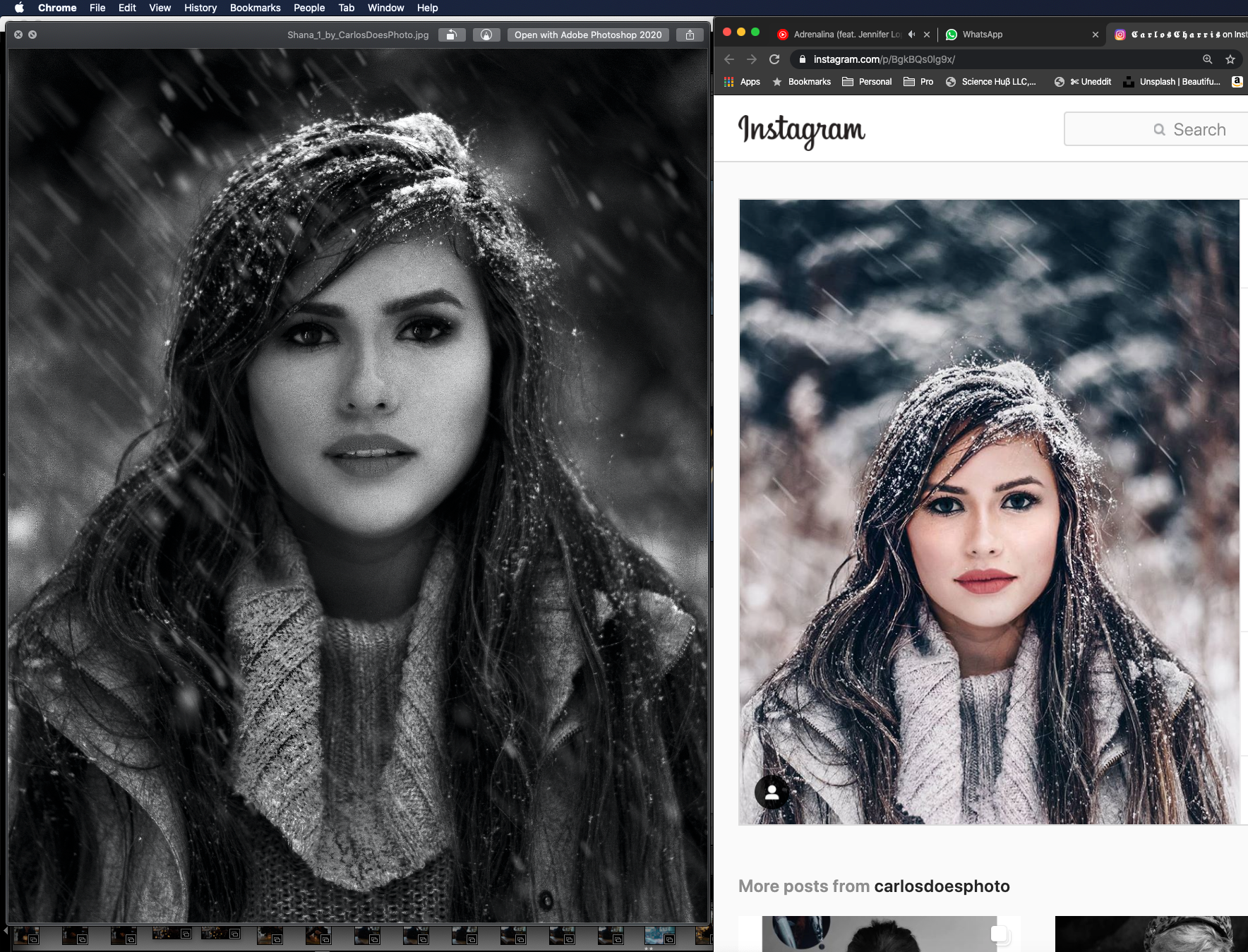 Depending on who one asks, prospects of future work for photographers is going to be either good, or really good—as the postponed assignments start to accumulate, there will be a renewed need for photographers to shoot everything from commercial fashion to industrial architecture: people and industries alike want to show the world they're still alive, and as the saying goes—an image is worth more than a thousand words. We have to be ready.
In one week, school semester will officially come to a close; there will be no more assignments, but the ones that we create ourselves. From personal experience, no task is harder to complete than one without a deadline—so I'm creating a calendar for myself—and for the rest of the family. Humans thrive on routine, and we'll have routine in this house even if I have to micromanage every waking moment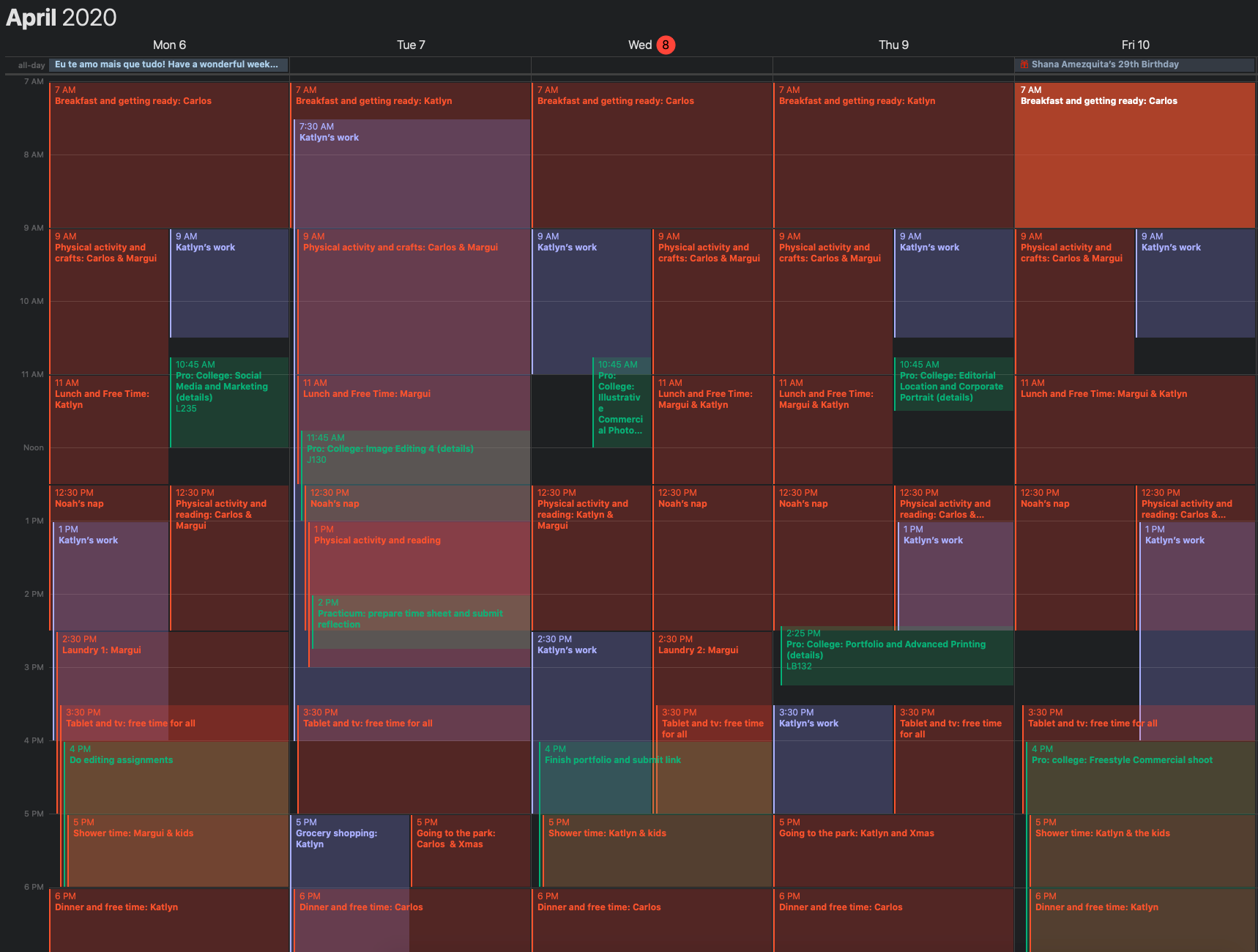 My wife's work was deemed essential, and luckily most of it can be done remotely; but we also have a two-year-old and a four-year-old, who are at the best of times already quite time consuming. If I am to produce anything besides anguish and stress for others, I need a few sacred hours where I can just focus on work without having to worry about singing the sixteen variations of the wheels on the bus in two tonal scales at the same time. A calendar takes care of that—in theory. I also have this list that I've been filling for about two years—I call it "Photo stuff to do" and has dozens of items across several hastily made categories, including "marketing", "exciting new capturing techniques," "portfolio" and "social media." Many of the check marks are empty; they will become my goals for my upcoming weeks.
I cannot tell whether having a calendar will be helpful in helping me achieve my photo goals, modest as they are—as Helmuth von Moltke the Elder famously put it: "no plan survives first contact with reality." I'm paraphrasing. All I know is that without organization, there will definitely no goal achieved at all. But maybe that's fine too—after all, my children are excited about this extended weekend in which mom and dad and their grandma and their dog are all together, 24 hours a day, every day. And, after the initial panic, I am sort of excited as well. Work comes and goes, but my children will only be this small and cute for a little while longer. I want to enjoy them as much as I can—so spending time with them was the first thing I added to my calendar. How will I fare in my mission to balance personal and professional life in the times of coronavirus? Only time can tell.